The John H. Emery Rail Heritage Trust was created by John Emery, a native of Chicago, and a lover of the classic passenger trains of America. The Trust was founded as a way to support Mr. Emery's interests in the passenger trains of the 1920's though the 1950's. The Trust operates as a tax-exempt 501(c)(3) foundation under the Internal Revenue Code. Applications for grants can be made up to February 1st of each year. The decisions are made by a three-person advisory committee based on the following criteria established by Mr. Emery: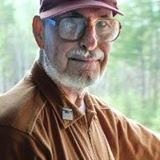 To help re-create and preserve, to the extent possible, the rail passenger travel experience as it was in the U. S. from approximately 1920 through 1960.
To preserve and restore to working order rolling stock and other working artifacts from the "Golden Age" of the U. S. rail passenger service.
The emphasis shall be on organizations that offer the general public an opportunity to ride historically significant equipment over historic rail lines. The Trust may, however, support organizations that would use modern equipment to restore passenger service over historic rails, or to build new rails on which to operate historic equipment in passenger service.
Trust funds may be used, if appropriate, to restore or rebuild ancillary facilities essential to the operation of, or extension of, a working passenger operation. Rebuilding a trestle or grade crossing or electrical facility would qualify. Restoring a historic depot to its original appearance should be considered only if it was to be used to support ticket sales, souvenir sales, or other functions directly related to passenger operations. I do not care to support cosmetic restoration of structures or equipment, no matter how historic, for static display only. Nor do I wish to donate toward buildings, or other structures unless they are to be part of, or used to support, a working demonstration passenger railroad.
I do not wish trust funds to be used in support of any organization whose principal function is lobbying for or promoting commercial or government-sponsored rail services.
To begin the application process, please download and read through our instructions here:
Application Instructions
Download
Advisory Committee

Steve Ferrari

Tom Sharratt

Jim Fetchero
The John Emery Rail Heritage Trust does not and shall not discriminate on the basis of race, sex, color, religion (creed), gender, gender expression, age, national origin (ancestry), disability, marital status, sexual orientation, or military status, in any of its activities or operations. These activities include, but are not limited to, hiring and firing of staff, selection of volunteers and vendors, and provision of services. We are committed to providing an inclusive and welcoming environment for all members of our staff, clients, volunteers, subcontractors, vendors, and clients. All applicants are required to follow the same policies and submit copies of their policies with their grant application.